My Voice
October 25, 2009
You're the one I've been looking for.
You love me for me each waking day.
You wave my mistakes and faults away.
My hand in yours assures me you're there.
Being in your arms reminds me you care.
Our love for eachother gleams in your eyes.
Hearing your voice makes my heart fly.
You are what makes me shine!
Each kiss is sweet, like the whispering summer breeze.
Every day, you're who I think of. Who my mind sees.
My heart is a sparrow. You are its wings.
My love is a voice. You make it sing.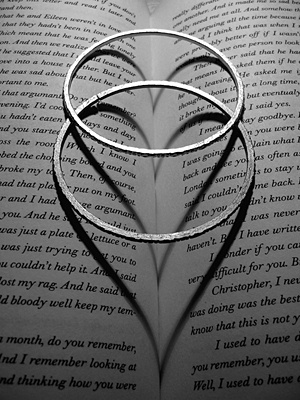 © Julia K., Old Tappan, NJ