Red or White?
October 25, 2009
Love, I think, is like a red rose.
Love, I say, is like a white rose
for I am the red rose whose love is careful yet sincere,
like a mother caring for her cub.
And you are the white rose whose love is bold and strong,
like a lion standing up for his clan.

But together we form a cream-white rosebud
with a piece of each of us painted on its tips.
Our love has become like the lion caring for its family, not just its pride.

However, that faithful love is constantly tested
outsider roses trying to weed their way into
our cream-white garden.

But don't worry,
no matter what those blue or yellow or orange roses may say,
I have thought and thought
and have always felt the same.

As long as we stay true to ourselves and to each other,
the seconds we are together
will rain down on our cream-white garden
and bloom forever.

For I am the red rose, and you are the white.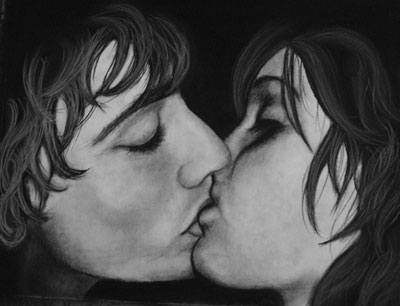 © Anna Y., St. Robert, MO