Waiting For Your Love
October 25, 2009
The tide sweeps in, erasing my memories
my memories fade and my mind focuses on the moment
the perfect Kodak moment,
but no one is around me to take the picture
so I sit and wait and feel at ease
because someones going to come.
My thoughts are gone, my head is empty
all I see is the sun setting in the distance
i gasp at the sight.
the air is getting thin and cold but I remain on the soft sand.
i'm waiting for the flash of a camera, to capture this moment
but no one is around
so I sing and hum
because someone's going to come.
The sound of the waves gently falling along the shore sooth me
i'm at peace.
you would love it here, the sight, the smell, the sound,
everything.
so i'll wait for you to come and sit by me
to bring the blanket and possibly some wine
and i'll pull out the camera to capture you as you are
because you'll look perfect in your effortless way.
but for now i'll dream about your laugh
as the tide comes in to clear my head.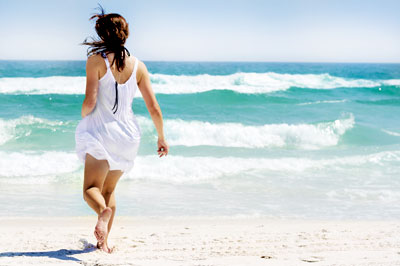 © Rebecca B., Marietta, GA