Where am I?
October 24, 2009
A the soft sand aqueezes between my toes,
And the raging sun scorches my skin,
I wander along the deserted beach,
gazing across the peaceful ocean.

I let my mind wonder,
My thoughts have no bonderies.
With a gentle breeze caressing my face,
I stroll onwards,
Seeking my desired destination.

Time has no meaning,
And fear is unknown.
Here all worries are none,
Happiness isn't even present.
Peace,
Peace flows over every rock,
And lives in every grain of sand.
As the ocean lays still,
And the sun hangs effortlessly in the sky,
Everything is forgotten,
Serenity now runs in my veins.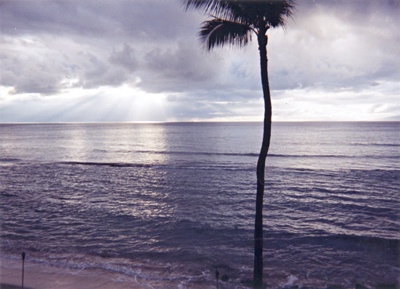 © Grayson H., Highland Village, TX