Eyes of a Child
October 23, 2009
He is so young, so sweet
Doesn't yet know,
All the seacrets
This world will force him to keep.

He believes in miracles
That it will all work out in the end
Thinks that no one is deillusional
They just need friends

He puts out a hand
Even if you are not willing to take it
And you can get over bad habbits
If you are willing to break them

When I asked him why
He smiled and told me to try harder
To find the good in everyone.
To me it`s all coming from the soul of a child

He wakes up every morning
Always goes to school
Shares his things with everyone
Says his please and thank yous

No one has done him wrong yet
His heart stays pure as gold
Does'nt listen to what they say
His Santas clause hoax has yet to unfold

The world is still a big place
For him it's wonderous and wild
He could sit for hours seaching for the moons face
On the time of a curious child

He may be small
But not for long
Because in awhile
He will be big and strong

Then he'll see all the dark
Hiding behind the light
Being the vimmy ridge lark
Above the war and fights

Maybe he won`t be innocent anymore
Or maybe he`ll change for the worst
That thought makes my heart sore
His perfect perception burst

For now he`s in his own world
That way it shall stay
Like the filth in his curls
From the sandbox in which he plays

Right now he`s walking up to me
With his boyish grin
Carrying a toy crocodile
If only for awhile

What would you give to see the world with the eyes of a child?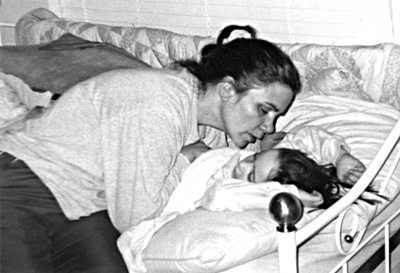 © Jessica T., Highland Village, TX