Palm tree
October 23, 2009
The wind blows like a palm tree sways.
The tree reminds me of you.
Your body is the trunk.
Your mangled hair is the leaves.
I always sit with you.

Your friends lay beside you
We don`t talk, just lay there.
Some of your friends are wearing victorian clothes, some clothes from the earth.

So as we lay there, and the occasional crow who is our only campion; comes and sits on one of your branches.
He is the only one who talks.
Besides your branches swaying like a palm tree.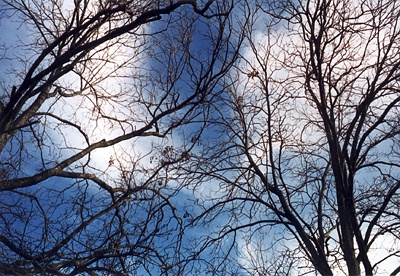 © Sarah L., Glendale, AZ