Just Listen
October 23, 2009
Why won't you listen?
I speaking words, and it's English.
I'm not just a phone call
That you meant to ignore.
I speak the truth,
But you don't seem to listen.
You have your own views
They're wrong.
You weren't there,
You don't know,
You want the truth,
And I give you nothing but the truth.
Hear me out
Just listen.

You listen to my words,
But don't take them to heart.
Just ignore like always
Selective hearing
You hear what you want to hear
Problem is: that's not the truth.
I can tell you what you what you want
But it's not true.
If you want me to lie,
I'll lie.
If you want me to pretend that happened,
I'll pretend.
But if you want me to be who I really am,
Just listen.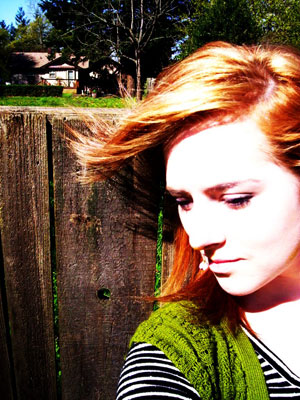 © Anna K., Portland, OR