September 11
October 23, 2009
I've been told that the greatest sin one can perform is robbery.
On this day, thousands were robbed of their right to a son, a daughter, a father or a mother.
Who knew, the date 9/11, would have such terrible significance?
Buildings crumble along with the hopes of innocent civilians,
I felt the world beneath me rumble and instantly I was submerged with a feeling of remorse.
Despair hung in the air around me and death filled my surroundings.
Several lives were robbed on this day.
A horrible vibe filled the air,
For we knew our lives as we knew it would never be the same.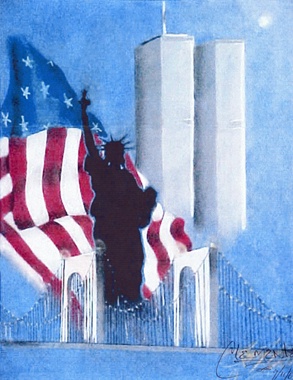 © Christoper C., Far Rockaway Queens, NY