Her Last Cries
October 26, 2009
She looked glanced down at her feet in shame,
salty tears streaming down her face.

With another slip-up, she had caused even more damage
then before.
When she accidentally spoke those words,
whispered that apology,
his hand struck her cheek hard.
?This time the blow had broken her,
and as she slid down to the floor
she stopped trying to stifle her silent sobs.

What she was sure to be blood
soaked through her strewn hair.
?The sobs got louder now, turning into shrieks of frightening despair.
There was nothing left to do,
she knew she was stuck here.

When her punishment for that last cry for help hit her stomach,
she was thrown to the ground by his fist.
The darkness slowly started to surround her,
and all thoughts were gone.
Her mind was clear, and almost...happy.

Right before her world disappeared.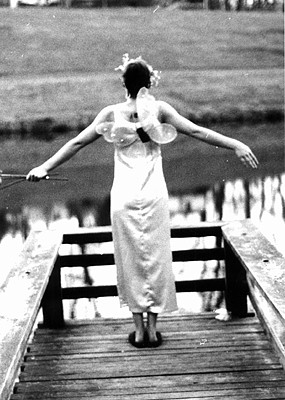 © Jessica T., Cincinatti, OH