Chocolate
October 21, 2009
Chocolate sprinkled lightly on the wings

of a Pterodactyl,

silently drips down my leg.

Slipping time waits for Jesus and his Army of lies.

Love sings from the Breasts of mothers

while making death shower from rain clouds above.

No one loves you.

You're not unique.

So kiss me. Kiss me well.

Make them proud. The aliens of our past.

Scream like the devil pounding down your door.

Love is a pitch fork stabbing in your heart.

Kiss me goodbye.

Fake it, there is no truth.

Fake it as the tears cascade down

the backs of poetic butterflies.

Turning corners leads nowhere.

Sing for me tomorrow like you did for her.

Love me today like you did her.

Forget me tomorrow, and sing of disaster.

Scream goodbye for tonight, is your death wish.

Grab the reins from the children, correct them and say

good night.

Sorrow lives, but life goes on.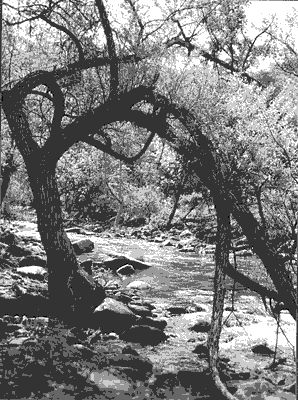 © Eddie S., Elverson, PA