Mystery Lover
October 21, 2009
As the wind rushes through the leaves, theres laughter in the distance.
The laughter grows over-whelming, and he cant take it.
He runs to the barn, and sees something he never expected.
A girl is sitting on the hay bale, crying, tear drop, after tear drop.
He hides behind the mountainous hay bales, she turned around hearing a creak in the wood.
She tip toes across the rickety wood, scared for what she might see.
He rotates around the timber, and she follows in his footsteps.
She sees his hand, just a glimpse, and decides to grab it.
He slids out of the hiding spot, and stares into her eyes.
she says she's never felt this way before, but neither has he.
she spontaneously kisses him, and runs.
Runs leaving him to try and find out who his mystery lover is.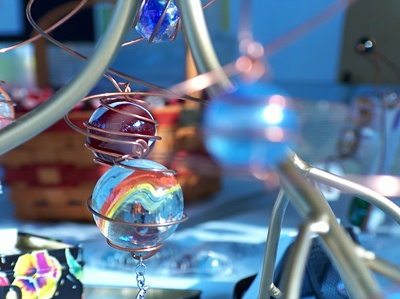 © Sean C., Princeton, IL