Your Time
October 20, 2009
The time has come for you to go
And I believe that you should know:
Everything I do, I do for you;
Every breath that I breathe,
Every cough, every sneeze,
Every tear that I cry,
Every day that goes by,
Every truth that I bend,
Every dollor I spend.
No words can express
My true happiness
When I see your smiling face.
I'd go 1000 miles a day
To even hear you say my name
I'd do it all 10 times again.
But it is time for you to go.
My heart is broken
And shattered in peices.
Still, my pride stands,
Strong as this wall.
The rain may fall
But not my tears.
And no matter what you say or do,
My life is lived for you...

Goodbye...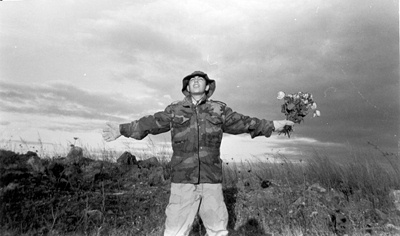 © Sarah R., Marblehead, MA