30 Minutes of Vacation
October 20, 2009
Come back with me into the past.
When being an adolescent was smiled upon.
We walked on the playground
Ran.
Hide n seek, red light green light, mother may I.
We played.
We provoked each other to smile, laugh.
We lay in the green grass.
Soft, sweet smelling.
Giving life to our vacation of school.
Even if the vacation lasted only 30 minutes.
We slid, swung, for joy.
Never did we think it would leave us, these 30 minutes of vacation.

Yet too fast would time be up.
A whistle would blow.
Our last drop of energy went toward running to the teacher.
Red faced and sorrowfully we'd look back at the playground.
However the thought of it happening tomorrow kept us smiling.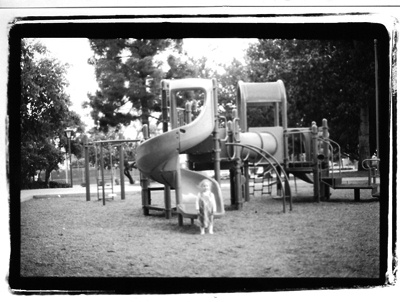 © Rebecca W., W. Hollywood, CA