The Sounds Of Goodbye
October 20, 2009
The small animals scurry back to their homes, rattling
branches as they leave. The pitter-patter of footsteps
returning to their bunks echo, remind the boy and girl that time
was running out. The owls band together and begin to speak
to each other. Their calls becoming the slow song
of goodbye. He grabs her by the waist and pulls
her close. They dance in the spotlight. They cling
to one another and try not to think of what's coming next.
The moon's threatening glare is upon them. They know what tomorrow brings;
last day of camp means farewell. They look at each other
with one final glance. The girl smiles a bittersweet grin.
The owls take a leap and soar away into the night,
the flapping of their wings slowly becoming whispers.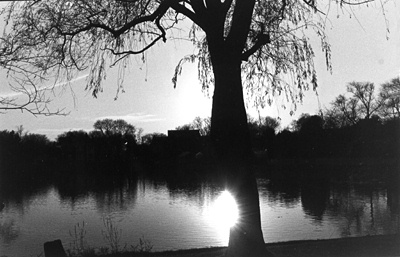 © Chuck K., Marblehead, MA