Baby girl
October 14, 2009
your baby girl plays on the beach,
she needs so much for you to teach,
you keep her close, right in your reach,
you want her to stay near.

she frightened, scared, you hear her cries,
you comfort her with lullabys,
then you look her in the eyes,
and you can feel her fear.

her fear of feeling all alone,
that she'll be left without a home,
trying to forgive your soul,
since all you've been is wrong.

you bring home friends she's never met,
and have another cigarette,
drink up all that you can get,
but this won't make you strong.

if anything you'll feel so weak,
weaker than that selfish freak,
your girl is someone you should seek,
do you care to say goodbye?

i bet you don't even know,
and you don't care where she'll go,
how could your heart swoop down so low?
go tell your baby why.

let her know how high you get,
while she's there, you don't regret,
you make it easy to forget
your daughter's smiling face.

but you've got better things to do,
than to worry about someone other than you,
open your eyes, she's giving up on you,
but you won't shed a tear.

you set alone at the beach,
so sick and tired, can't learn or teach,
your actions keep everyone out of reach
no one will ever come near.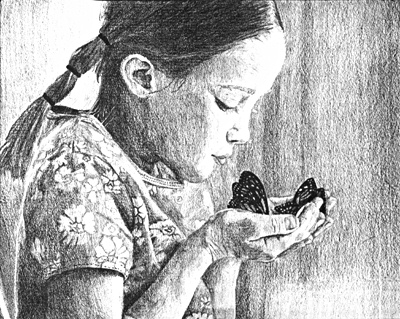 © Alina L., Holland Patent, NY