Not Even Love
October 12, 2009
So it hurts when I smile.
There's a pain when I laugh.
My heart feels empty.
My mind hates to think.
My eyes hurt from crying.
I've lost all instincts.
This is my first heartbreak.
I just want it to be over.
I can't eat.
I couldn't sleep.
How could you do this?
Best for us?
You broke my heart.
That's best for me?
No, its best for you.
My eyes are swollen.
I don't look like myself.
I gave my all to what we had.
And that's putting nothing into the relationship we once obtained?
I guess I wasn't good enough.
I guess I myself wasn't enough.
Not what you expected.
I gave you my heart and you tore it in half.
I look at you.
And think of the heart I don't have at all.
A break..
That's a break up.
You didn't want to be with me.
But you love me.
You didn't want to be with me.
But you love being with me.
Backwards.
I love you more than I thought I did.
This break up is so unreal.
I was ready for the world and all you wanted was a girlfriend.
I gave you my love.
And I got a break up.
Maybe it just wasn't meant to be.
If so then why do I feel so bad.
I hate what I feel inside now.
All this pain used to be ecstasy.
I guess I expected something good to last.
I don't know why.
Nothing lasts.
Not even love.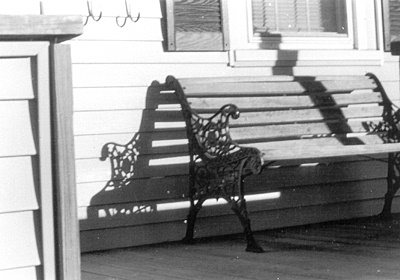 © Lauren O'D., Weymouth, MA