Unknowingly Decieved
October 12, 2009
Deceit is a powerful thing. You can trust someone so completely for so long. Then, one day, the floor an fall our right from under you. This is my story.

In the morning
He puts it on-
That mask
That he calls
His face.
He puts on the
Stage makeup.
All he needs now
Are the lights,
In shades of
Red, orange, green, blue.
But mostly white,
To pretend he's
Innocent,
Like what he's doing
Isn't wrong.
He goes about his day,
With an angelic smile,
Trying to be something
That he's just
Not.
He goes to work
And compliments
The girl
Behind the counter.
She smiles back,
Deceived.
She can't see it;
Neither can the man
Who delivers
His package.
I used to be like them-
Deceived.
But I've got glasses now,
And I can see clearly,
See him for who
He really is.
I can see the player
Behind the dress shirt,
The tie,
The tidy new haircut.
He moves like a snake
Through tall grass
On a cloudy day.
The snake circles
Around you,
Quiet as the dead;
Around your shoes.
Then,
Just as you take the shoes
Off,
He bites!
Bites because you're vulnerable.
When all you're looking for
Is comfort
And safety,
You are disappointed because,
In those eyes,
Those
Deceitful
Eyes,
They lie to you.
But there is a gloss
Over them
That fogs his vision,
Tells him
That deceiving someone,
Everyone,
Is all right,
That trying to be something
He's not
Is okay.
It's deceit.
If there was a medal
For who was the most deceitful,
It would go to him.
Put him in the spotlight,
His mask crumbles.
Beneath it is something
Ugly,
Putrid.
The audience runs through
The emergency exit,
Screaming as they go.
Because who he really is,
Is horrible,
A beast of sorts.
But only because the glue
Of the mask
Has worsened the interior,
Made it damaged,
Unappealing.
Now everyone sees him
For who he was,
Who he is,
And who he will be
Forever after.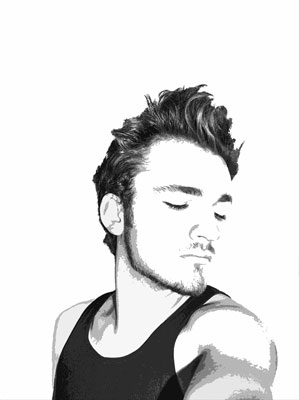 © Sean C., Princeton, IL