Soft Kisses
October 16, 2009
A kiss he gives her
With soft lips,
Holding empty feelings.

She accepts
This gesture of "love"
Of romance,
Of lust.

A cold hand upon
The other's cheek.
Another holding
Them close.

For a moment
They know nothing
But the touch of the lips.

Against her neck,
Against her cheek,
Against her lips.

Mistaking lust for love
And pleasure for blithe

Soft kisses he may give,
But for her
He has no love.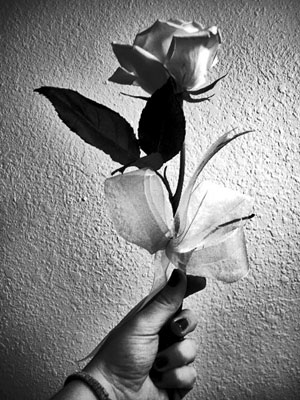 © Lauren R., Edmond, OK