Tears of Stone
October 16, 2009
Everyone speaks of the girl with tears of blood,
But what about the girl with tears of stone?
Tears of stone skidding down her face from a place of cool, blue stone.
Stone, harder and harsher than a place of red liquid.
Her tears show that the she resists to be broken like stone resisting the chisel.
From this cold, lifeless place inside she eludes the inner essence of self.
A self built on the foundation of stone inside and out.
This wasn't a stone of wickedness, but a stone wall.
One built up of fear, insecurities, and hurt.
Hurt is the strength of the stone.
The outer-most layer that circumferences the fear and insecurities like a blanket of stone.
Stone on stone insures that her wall of comfort aren't breached.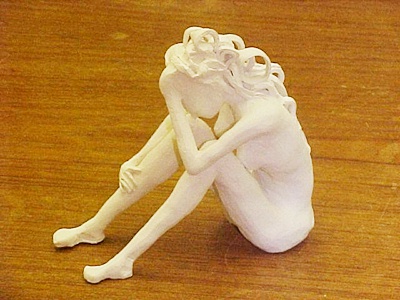 © Chirstine H., Brooklyn, NY