Dying
October 16, 2009
so we popped all the analgesics
so we could numb our mouths
so we couldn't taste each other's tongues
so we couldn't remember what it felt like
to have a heart separate from mind
and a soul without a body.

I am alone,
my darkness is deeper when I'm in love
but when I am alone
I feel nothing
and I don't long for the way you taste...
not anymore...

because there is nothing left inside this body.
I am not heartless
I've just put my heart back in my mind.
where it belongs
along with my STRUGGLE.
to be perfect.
so you will never find me.
never
I've let my soul ascend
to the great mosh pit in the sky;
so you will never find me.
my soul has left my body.

so here you stand
nowhere.
so here you are,
somewhere.
convinced.
and I am happy you've found a mantra
to keep you alive.
even if it is
one that points the finger at me.

I don't mind you despising.

I just want to live
and for you to not mind
because as Sylvia Plath said
and as I believe
we're always
dying.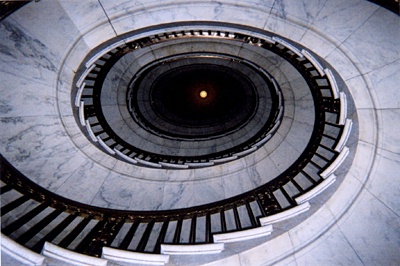 © Kyle T., St. Joseph, MO