Sparks
October 15, 2009
Longing,
For that spark that occurs,
When Your eyes,
Lock onto mine.
Each second passes by.
Like magnets,
Everything that brings pain,
Vanishes.
Not wanting to stop.
I rest my forehead on yours,
And venture into those myrsterious,
Brown eyes.
Thoughts,
Come and go.
There we are laying deffenseless,
Innocently.
For so long fate chose,
To seperate us by summer.
I think of what is happening,
In your head.
Maybe I could be found,
Somewhere in those thoughts,
At This very,
Moment.
I know I lay ,
Before your eyes.
Here I am,
Staying awake for you.
Since dreams,
Make time fly by.
I can't fall asleep,
Not yet.
Not now.
Even though I am,
In comfort,
By your arms,
That ease my eyes to close.
My fingers slide,
Into the empty cracks,
Between yours.
No need to hear you say,
Those three words.
I can see it in your,
Eyes.
The way I see them,
Explains,
Why this moment seems so,
Perfect.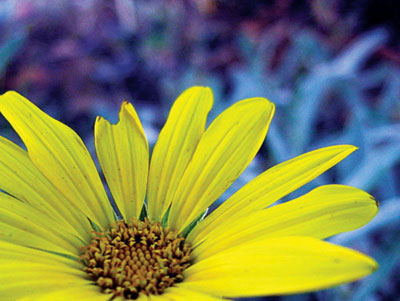 © Roopa S., San Jose, CA