the blood stained girl
October 15, 2009
A girl sits in the corner, crying,
Tears of blood drip down her cheeks.
As she slowly slides the cold metal blade
Down her arm and across her wrist crying, as she takes in the pain
The bright red liquid pours out of her
And onto her white sleeves
She watches as they turn red
But she is not the only one watching.
A young boy watches her, staring in confusion
"Why would such a lovely girl do that?"
He wonders as he stares into her bright blue eyes
The girl hides her face in shame
But the boy gets up and walks over to her
Where she sits in her puddle of blood
He grabs her blood soaked hands,
And kisses her ice cold lips
If only he had found her sooner,
He might have been able to save her, the little dead girl.
She sits there cold as stone,
The boy holds her as he cries.
Every day he goes to her grave,
But her ghost is still in the blood stained corner,
Waiting for him to come to her rescue once again.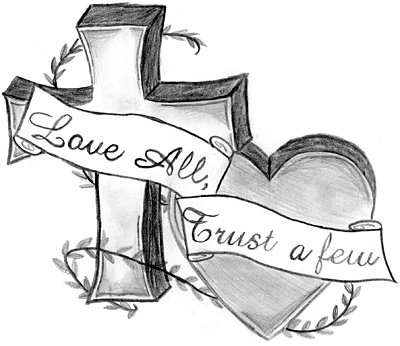 © Gina W., Glen Gardner, NJ