Indigo
October 15, 2009
What would have happened that night?
What if I had let it all go?
Would I still be where I am now?
Or would I be long gone?
I know you are way to sophistocated for this crowd.
You totally deserve that crown.
You are caring,
welcoming,
understanding,
and accepting.
If your smart you can figure out that all that was a lie.
Its a good thing you left first because you weren't good enough for me.
And now everything is riding on hope.
Fear of the unknown bubbling up inside of me,
close to the surface.
Useless rambling that no one will see,
this wisdom should come with a fee.
But I'll keep this sweet.
My spurt of mania at an end.
This message has been sent.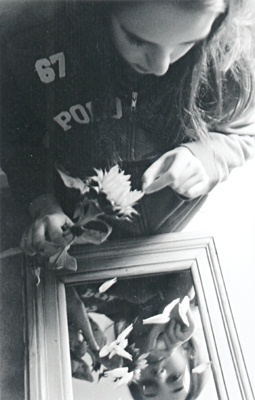 © Cerys W., Marblehead, MA