I love you?
October 14, 2009
don't tell me your sorry, or use puppy dog eyes
you made me this way, and that's no lie
your hair of silk, eyes of sky
teeth of snow, skin of cloud
so sleek and smooth, the sound of your voice
where do you get off, being so 'perfecto'
you talk to me, I sigh with relief
you don't hate me, in fact you still love me
I saw it in your eyes, felt it in my heart
it might not be that kind of love,
the one with birds and bees
how was I so blind to the truth,
why didn't I realize so long ago?
I knew I loved you, I knew you liked me
even though we may never be together
I feel our love in my dreams, in my life,
in daydreams, and thoughts so in 'sync'
it may not be perfect, in this daze of mine
but I swear I'll try my best, to make you happy
to make you happy, that would mean the world to me.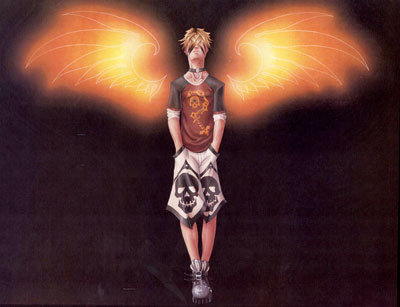 © Raul R., Monte Vista, CO