An Illustration Configuration
October 11, 2009
All of these colors on the plain pages of a sketchbook,
And the dark colors, the bright hues, and the one line made by a pencil.

Making a masterpiece from an error of a stray mark in the book,
Just symmetrically drawing around it until it looks like there were no errors at all.

From cartoons to contours,
And flowers and carnations to indescribable non- objective and abstract paintings.

The designs flowing through me giving me ideas whether they make sense or not,
Not having a care in the world because it is your own depiction of art.

So when it is all said and done, if you don't know anything,
You should know that no one has a say in what good or bad art is.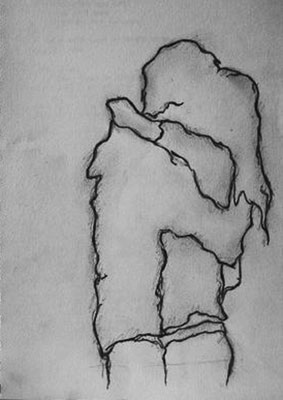 © Nicole B., Newcastle, WA