Dont Rush Love, It Takes Time
October 11, 2009
dont rush, for it is not necessary.
if you rush, you might just miss what was right there in front of you.
rush, rush, rush, thats all you do.
do you really believe that all this rushing is getting you somewhere ?
for if you think that, you are surely wrong. stop rushing, do you not see that you are not only hurting yourself...you are hurting the people that surround you ?
rush, rush, rush, do you not see the boy across the room ?
he stares at you, but you dont see him. like if he is invisible. rush,rush,rush...STOP !!!
stop for once in your life, take your time and stop rushing.
now the boy is crying.
crying, cause you dont look back.
for this boy, has loved you from the start. he loves everything about you. why dont you give him a chance ? NO !!! i must ask, why not ? wait dont answer. for i will answer for you. you do not give him a chance, cause you are afraid. afraid that if you let him in, that he will just leave. stop rushing, take a chance, and take things slow. just give him a chance, it might change your life for the better. NO !!! a year later, she sees the boy again. this time, she stares, waiting to see if he will turn around and do the same. he turns, and stares back. there eyes meet, she smiles. he smiling to. the boy walks over, he says "take my hand". she does what he says. he grabs her and pulls her in close, and kisses her. he pulls away, "i love you", the boy says. the girl is not shocked nor surprised, for she has known all this time. girl:"i love you too".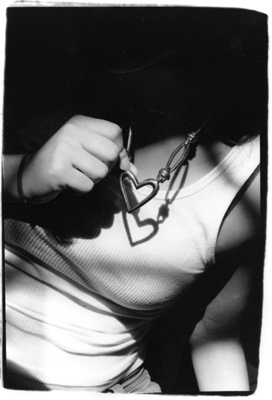 © Julia R., Bethesda, MD