No Quiter
October 10, 2009
Im going for the goal!. My heart is in control. My mind is on SUCCEED.And i am in the LEAD.Don't buy into the skeem's.The science saluted. Just giant inuted.Brains triump and believe.Im relaying on redem,Inpired by the green. Never tired off inted, Never definent to my team, Never laying on the thing untill im laying on the thing hooked to wires and things Ima die as a king.if if dont do it now ima try it again and if i do accomplish it ima try it again.ima rior insane.ima lion,my mane hang's down to my strings and their tied to the game.i stay dry when it rains.im tired of the fame. got everything to gain and im proud of the pain.the pride of the plain.the why in the strage.denide by the same,beside's were the same. whose guiding train,whose flying the plain,whose driving the lane,who die when it bang,who fire's when it bang,who lay's in the ang,two live's in the drain,who cry's when he sang's,You hind but you can't,You hind but you ain't ,i advise you to think,You'll find what you cant,revive what you tant,survive what you paint,super size what you Shank 'THE FRIES AND THE DRINK'. Admire a siant.defind by my ranked,combind with my strenth,my time and my lenth.Ima iron out the gates,Yes im on a rank,And in the EYE ima wink ,ima retire in the bank. Yheeeeaa and im No Quitter.Cause ima go ima go ima go getta.Im No Quitter cause ima go ima go ima go getta.Yheaa,im gone get it yheaa im gone get it yheeeea im gone get it yheaaa,cause ima go ima go ima go getta.
Victory comsistantly,Train all year to be the enemies missory,No stress visibly, nethier does it enter me,i think possitivily,you can't harm me mentally,not physicly not spirtuality,you'll never get rid of me.im am the epidimy,if this is what you did to me ,nothing's what you did foor meh ,nothing is what you give to me, i take whatever im visualing and i break all of it's limiting,i shake all of the gimicing,the fakory,the trickory,Nurse how sick is he? Worse im sick-a-ing,i'll be at the finish line First,How quick is he.ima make sure they menchand me for the next century.i aint with the bickory,im full of dignity,im full of energy,Pull out the inner me 'A BULL AFTER DINNER MEAT'i tood in the winter heat,that could be the end of me but good be definding me.
Yheeeeeeeeeeeeeeeeeeea!!! and and im No Quitter.ima go ima go ima go getta.. Yheeeeeeeea!!!! and im NO QUITTER i-ma go im-a go i-ma go gettaaaaa and im NO QUITTER,cause ima go ima go ima go getta

Yheea im alergic to cheating, i hate faliure,and im am in love with acheivments,the boilven benethe it,a hug when i greet it,my eye's on the prise and i look when i seek it.done with the speaking ,Begun with the preaching,i pray until i am one with the decan,i play until i won what ever we win,i play until i have won and then i re-win.
Yheeeeeeeeeeeeeeeeeeeea!!!!!
and im NO QUITTEEEEEEEEER ima go ima go ima go getta.
Yheeeeeeeeeeeeeeeeea!!! and im NO QUITTER.ima go ima go ima go getta.im gone get it im gone get im gone get it.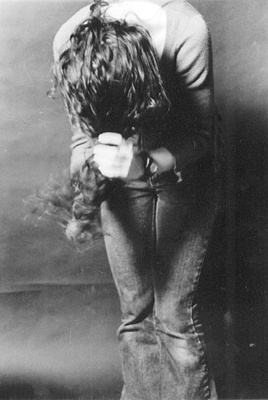 © Cerys W., Marblehead, MA