My own world
October 9, 2009
Autumn leaves, flying about,
Whisper-like winds starting to shout,
A chill creeping into the air,
Now I'm getting frizzy hair.

Yet I notice none of this,
I never can tell that something's amiss,
My mind is elsewhere,
In a separate world.

A world that belongs to no one but me,
A piece of my mind running free,
No one can see it, or hear it, or feel it
No one can imagine what's happening to thee.

I'm in my own little world,
Where anything is reality,
Where dreams come true,
And no one even thinks about formality

You never know just what will happen,
You never know just what you'll see,
The only advice I have for you is ,
Be free!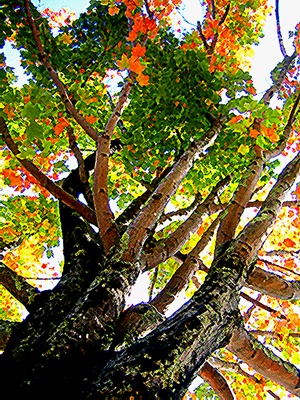 © Kathryn R., Shelby, NC