Different From Everyone
October 9, 2009
Sometimes it's hard to find you
In a place where everyone's so rude
Sometimes it just takes a chance
To realize what you feel is true.
Sometimes we steal
Sometimes we lie
But some people do it
To make the day go by
As others don't even know why.
I feel that I want to be different,
Something that makes me gifted.
Maybe I could sing or dance,
Maybe I would feel more romance.
It's a simple thing
That makes me whole,
Being different from everyone
Is my one goal.
But how can I be someone else
When everyone would judge me so well?
I can take a fight,
I can make my own way,
But sometimes it's hard to say,
I don't wanna do that
I don't wanna feel pain
I don't wanna be bad
I don't want to be insane.
I don't wanna be an outcast
I don't wanna be changed
I don't wanna lie
Or be rearranged.
But on top of everything else,
I don't wanna die.
I just want to be good
Until the day has gone by.
Like I said,
I want to be different from Everyone.
But it's hard too when everyone Will judge.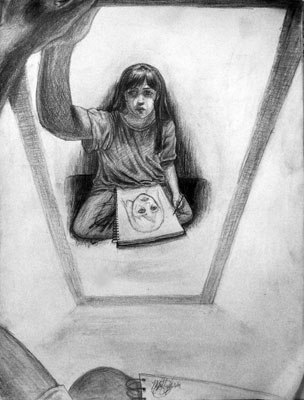 © Phyllis S., Far Hills, NJ