Polarity
October 8, 2009
I see you everyday,
But words never pass between us.
To you, I don't exist,
And to me, you are fiction,
But we still swallow the ugly truth
That we are closer than we think.

Your thoughts resemble mine
In nearly every way possible.
You behave like me.
You dream like me.
You romanticize like me.

We act like we have neither past
Nor future together.
But the truth is this:
You're always on my mind.
You're the one I care about,
And yet the one I despise most.

Get out of my sight.
You are unwanted.
Get the hell outta here!
This is my torment.
I want you.
I want you gone.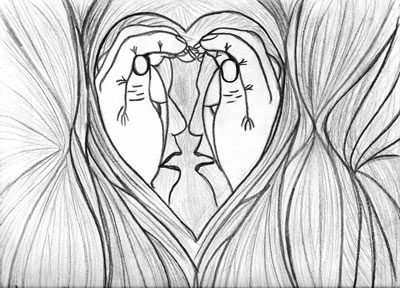 © Roumany P., St. Paul, MN