living la vida loca
September 30, 2009
Late nights without phone calls to parents
or recollection to where exactly we've been.
Adventures, laughs, no worries about the past.
Because when you do your own thing,
yeah you drive your parents insane.
But at least your living for today.
In the end... groundation,
so we spend our days making songs in the basement.
The awesome memories always made it worth it,
and you know once we're ungrounded we'll do it all over again.
"Shut off your phone. Just for this night," I yell out loud, for the tenth time.
Come search for us cops! But its not like i won't have a place to hide!
when i have the whole world, yeah yeah and my friends by my side.
Live for this moment, live it your favorite way.
Because what is right and makes you alive, only you can say.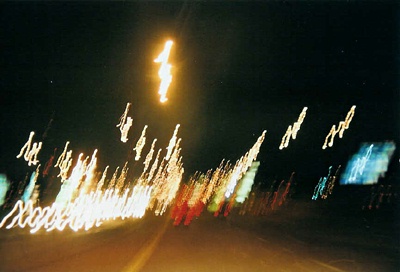 © Matt M., Ponca City, OK