Dreams
September 30, 2009
I climb that rope

Hand over hand

Ascending higher and higher

Into the land of dreams

I pierce that veil

That indescribable wall

That prevents us from

Walking in our dreams,

And I look around

And can only stare

Amazed

At what lies within

The land of My dreams.

Lights dance merrily,

Giggling and laughing,

Flying to and fro

And twirling around me.

Staring at me with

Childlike faces

Saying, asking,

"Play with me."

And the trees laugh

And talk, and move,

Swaying their branches,

Rustling their leaves

And clanging their seeds,

Stirring the forest into

Song.

And they uproot themselves
And walk,
Staring at me with
Faces in their bark.
I run and laugh,
Playing in my dream,
But the joy cannot last,
And all good things must end.
A cliff finds me
Staring up as I gaze down,
Past clouds and birds
And things I cannot see
With a gulp
And a shaky step back
I turn to walk away
But the abyss
It gazes at me,
And won't accept my desire to leave.
The winds suddenly howl,
Clouds darken,
And I notice that my friends are gone.
Alone
With only the cliff behind me
And the storm before me.

Suddenly I am light,
And the winds pick up.
A flash of lightning
And the roar of thunder
And I am hurled over the cliff
Falling
Falling
Falling and I cannot fly.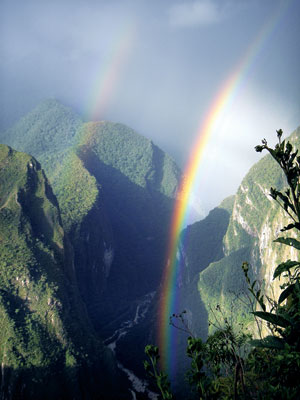 © Benjamin C., E. Norwich, NY