Time.
October 7, 2009
It stretches on, like a road
Winding and looping through itself.
Blurring into a dirt path.
Seven years feels like yesterday,
Yesterday, seven years.
My mind cannot fathom how infinity can exist
If the world will come to an end.
"We have all the time in the world."
But time, like the world, is finite.
Time is bitter-sweet because it is limited.
I cannot tell you when your time, nor mine, is up.
Spend your time wisely,
But live life without reservation.
If time blurs together,
It's okay.
Forget heartbreak, remember love.
Time is merciless.
Time is limited, finite.
Time is what we make it.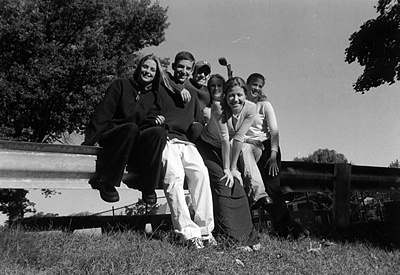 © Caroline C., Marblehead, MA