A Walk in the park
October 6, 2009
A breezy
spring morning,
the clouds as white
as fresh paint.

Walking in the park
watching the different animals.
The dogs
running and catching the neon Frisbee,
slowly walking the slobbery thing back to its owner.
The birds chirping
in their own freestyle music
the scared squirrels
waiting for you to walk by
before they scurry on.

I didn't only just see the many animals
I also saw the excited people in the busy park.
The fit runners
looking like they were ready to be in a 5 mile marathon
The many bikes in the many different colors
Couples walking
gently swaying back and forth

And there were the alone souls
like me today
Just walking and realizing
how magnificent life really is

The leaves changing
from green as grass
to the colors that were as bright as fire.
Flowers blooming.
People laughing

Many things were going through my open mind
Some thoughts I can't explain
but only feel

I walked for hours that day
on that breezy morning

when the clouds
were as white as fresh paint.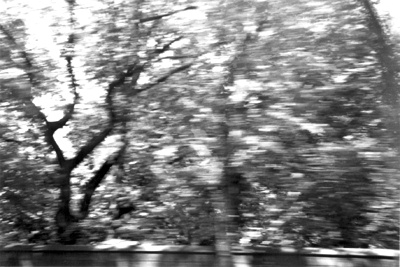 © Sarah M., Phoenix, AZ