Remember
October 5, 2009
Disaster strikes
She blew the sign
He might be dead…
Tears surge from my eyes
Weakness consumes my whole body
I yearn to collapse
I am numb.
He can't be gone
This can't be true
Dear God, please help us

Later we find he's clinging to life,
but on the line.
We muster strength
Hours flow by as we race to the hospital,
calling grandparents, aunts, uncles, friends,
breaking the news
All the while, pleading to God for hope

No more tears can escape
The well has run dry
We wait, and wait…for the ambulance to arrive
with my beloved brother inside

We enter his room
He's unconscious and broken,
once strong, but now fragile
We speak to him, in hopes he can hear us
We have to be strong for him

Days creep by, bringing fragments of hope
Emerging from the rubble
are those who care
Our eyes are opened to the love surrounding us
Their support keeps us going
Their prayers save his life

A month goes by
We take him home
Normality returns, slowly…slowly…

Those days now seem unreal
I wonder how we made it through
I wonder how he survived
I then remember the love poured out by others
Their thoughts, visits, and prayers raised us up

We wonder why tragedies happen
Why, God, do you torture us so?
We may lack understanding,
but we must acknowledge the blessings
which surface from the wreckage:
A loving community
A closer family
The ability to help others
when disaster strikes on them

So many memories remain
So many memories…
And we must never forget!
When the tables turn, we must do our part
to encourage, to love, and to pray
One card
One prayer
One visit, that's all
When disaster strikes on others,
remember.
We must not leave them to drown.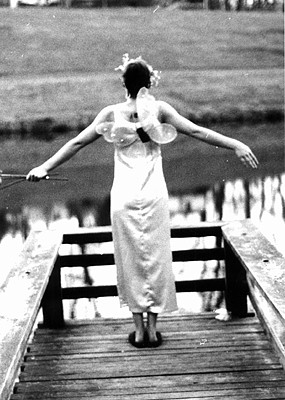 © Jennifer T., Cincinatti, OH