Two Paths
October 5, 2009
At the end of a road,
Two paths split apart.
I can only choose one,
The one in my heart.

The one on the right,
All dark and gloom,
My heart said, "Go left."
And that's what I'll do.

As I went further down,
It didn't feel right,
What lay up ahead,
Was a horrible sight.

The flowers were dead,
The grass was all gone,
The path that I'd taken,
Had been the wrong one.

I'm telling this sadly,
The end isn't so well,
'Cause the path that I'd taken,
Was that pathway to hell....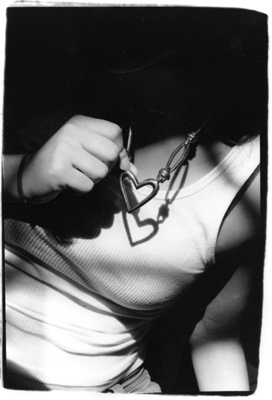 © Julia R., Bethesda, MD