Paths, Roads and Trails
October 4, 2009
Our paths cross out the first day we met,
and while walking we stop to realize what we've gone trough,
all those rocks on our path that sometimes affect our walking,
looking back, i see our best moments together,
looking back, i see our fights that inmediatly turn into something tha never happened.

But if we look front, our view is invisible,
We can't see our path, we can't see our future.
But yet, we know that someday each one of us will take different paths, hoping that some day our paths will cross out again.
Each one of us will seperate our ways, looking for new paths to follow or trying to make new ones.
"Don't go where the path may lead go instead where there's no path and leave a trail"
Every path will have obstacles.
If you find a path with none, it probably would let nowhere.
Two roads may cross together, the road less traveled will make a difference.

One day, when we all have seperate our ways, we'll find each other again,
We'll see how long have we walk, how long have we run and when do we stop.
We'll see what cross out our path and how we struggle to make a new one.
One day we'll find each other again to continue our paths of life.
We'll see how beautiful our paths are,
We'll see each crossroads we chose and see if we took the right one, because is one or another.

Walk your own path,
Walk the road less traveled,
Walk a road not followed,
Walk a road not taken,
and if you can, start your own path.
take the path that no one else dares too.
Learn to accept the challenges.
Leave your footprints behind.

All of you have crossed my path,
All of you are the flowers of mine and i hope i'm one of yours.
Each one of you make my path easier to follow.
We motivate each other to keep walking our paths.
We still are in crossroads but someday our paths will seperate.
Each day our path gets longer.
And we are the ones who make it easier.
Thanks for crossing my path,
Thanks for coloring my road,
and thank for letting your footprints in my trail.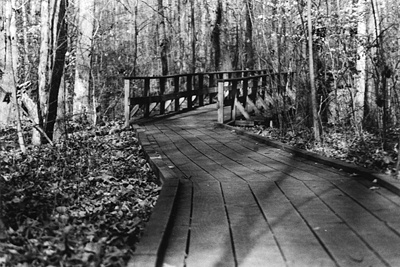 © Ana A., Gahanna, OH