Messy 7th Grade Talent
October 4, 2009
It's not fun hiding from the people who aren't there.

Another day away, i'll begin late just to prove my point.

We're not super stars;we are young and content.

But, oh, i should act. I'm great at fooling you. And myself.

Because most of what i know isn't true, but the rest is and i don't care to see the line that divides.

If you want me one way, i'll be pleased to please you.

If it makes you happier, do what you need to, Sweetie...

There will be times when i'll need you here, and you won't even lend me your time, Friend.

You say your life isn't rich, but you just need attention.

You're blind attention. You have beauty; let it melt over your skin. Show me how it should be always.

Take a frowning picture 'cause you've heard enough and it doesn't matter.

Smile at the wall 'cause you tihnk it will get better.

Smile at the sky 'cause you've still got awhile before you leave us.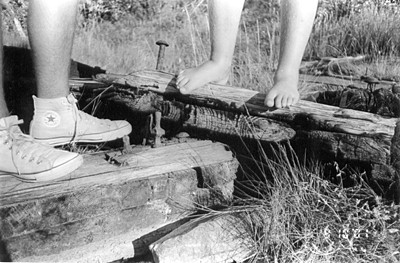 © Sarah R., Marblehead, MA