The lost of love
October 2, 2009
I'm in a crowded room,
but I feel so alone.
Standing in front of the sun,
But feel so cold.
I search fro light,
But I'm left in the dark.
Trying to put it together,
But it keeps falling apart.
Who is this person looking at me in the mirror?
A face that I do not recognize.
Try to soeak the truth,
But it always comes out in lies.
Take a picture of my life,
But it comes out in a blurr.
Memories haut me like a bad dream.

I'm reminded everyday,
Of who I am.
When the sun rises,
There's a reminder on my wrist.
There's a reminder when I look In the mirror,
And see the fear in my eyes.
THERE IS A REMINDER!
When someone says my name.
Past comes up as if today might be the same.
Insanity flows through me like some kind of disease.
No cure,
Just an open cut that continues to bleed.
I cry,
For I don't know the reasons the tears fall down my face.
When I'm happy,
It's a reminder that it won't be there forever.
When you think that you have everything figured out,
Something reminds you,
and you think that you might not have it right.
Memories haut me like a bad dream.

And the past casts over me like a shadow.
The lost of love,
For yourself might be the reason,
Or maybe the reminders that keep telling,
Why you can't love yourself.
Makes it the meaning.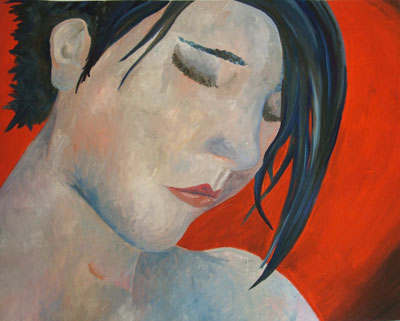 © Lindsay S., Billings, MT