Insomnia Taunts Me
October 1, 2009
I turn over in my bed and find
Her face staring back at me.

Her eyes are a wonderland,
Her skin is smoother than glass.
Her hair, like silk.

Her sweet lips are calling me,
Drawing me closer to her,
And as I press my lips against hers,
Reality comes back to me.

Such a wonderful hallucination,
To carry me from my loneliness,
Warming my very soul,
Only to gently place me back
Into the hands of Insomnia.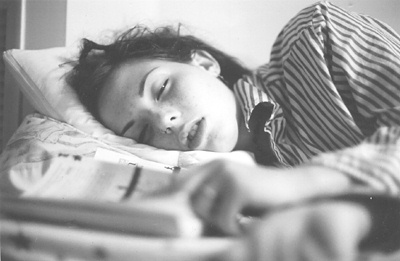 © Rosie A., Lexington, MA