This is Me, I wish i knew who Me was.
September 28, 2009
I want to be ME.
But how can you be something soo UNFORMILLAR?

Or something thats simply NOT THERE?

It's impossiable.

So I go looking for me and all I find is this stack of meaningless paper and blood red pen.

How is that helping at all?

Me. Deffintion please?

Me is ________.

Black. Nothing. Blank.

So who is me? Well i can't even answer that im me, great. Were back to the begining.

I guess.

Im confused.

Im Taylor.

Im a highschooler, freshmen.

Im pretty, so says my friends.

Im a christian, i try.

I don't cus.

I guess im not a bad person.

I have acouple true friends. Friends and music are my life.

I believe some things you just have to say goodbye to, not matter how bad you want to hold on to it.

I would do anything to not forget my bestfriend, ellen, after highschools over.

I think about how we only have so many years before we'll forget about eachother.

And she's my first and best friend i've had.

So i guess my life's good.

So why is it so hard?

I love it.

I hate it.

I wish it be gone.

I wish it to last forever, at least I wish for some of these moments to.

Live life, Then die a death.

Sounds so simpile, huh?

It's not.

But that's life, now isn't it?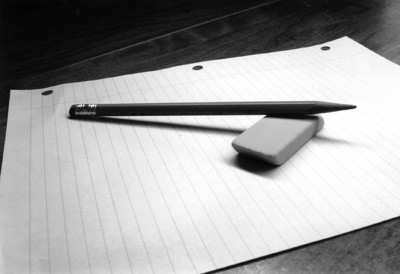 © Michael H., Mildford, CT