The Tree Ungrows
September 27, 2009
Under the shade of a cherry tree,
Full in spring fervor,
I tell him,
You will get better.

The fruit ferments beneath our naked toes,
Do you mean it sis?
I snap a brittle branch,
Thinning out the tree's flesh,
Quiet 'yea,'
He grins big and wide,
Suggests that we dance,
In the sunlight
He lifts his knees,
Light like fireflies,
Turning over and over in the air.

I can't help,
But want to catch the fireflies,
Keep them in a mayonnaise jar,
Where I can always look at them,
Knowing their wings still beat.

The cherry tree sags,
As he asks,
Should we pray harder?
I say it couldn't hurt,
Red flesh squishes beneath my knees,
He bottles up all his strength,
Wanting to squeeze the troubles out,
And I snap a brittle branch.

One spring he tells me,
To take the hurt away,
And I can only cry and break,
More branches with my quaking fingertips,
I feel as though I lick up my salty tears,
With my reply,
I'll try,
I'll try.

When the tree no longer blossoms,
Someone cuts it down,
In one clean slice,
Leaving a trunk with two knots,
Fresh warm wood,
With a few faint rings,

Like he drew each rough circle,
Daintily in pencil,
To mark a moment,
When he was here.

Scattered around the trunk like a halo,
My work whittled,
Branches and twigs as unburied,
Bones of memories.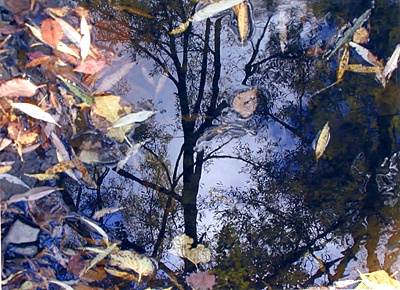 © Alex B., Rome, NY