Unison
September 26, 2009
A light flickers in the distance.
At the same rhythm of my heart, they play in unison.

My heart was dropped from the pain i hold in from day to day. But at the same time so did the light. They dropped in unison.

I didn't hesitate in picking up the broken glass from the light. But I grew frantically incapable of collecting the pieces from my heart. Why waste my time stitching up the remains from the mess one by one? Like always it just happens again.

With no heart,there is no pain, no emotion, no worrying, no crying,no disappointment...I just wanna live my life, heartless.

The light was replace and continued to flicker. But the light had no heart to mock. The movement of my heart no longer throbs, no longer beats. But when the time comes to where the light falls...there will be no heart to fall with it...in unison.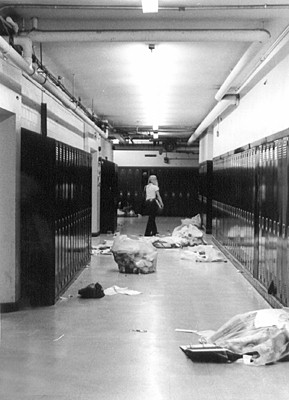 © Halsey S., Marblehead, MA