School Dreams
September 25, 2009
A teacher quietly clicks her heels back and forth
Across the white linoleum tiles.
While I try to solve possibly the longest problem
With only half of a piece of chalk remaining.

The class sneers as my pants disappear,
Their cold laughter bouncing across the universe.
Cold sweat drips across my arm
Crying onto the chalkboard, erasing my work.

The alarm goes off.
I awaken
And slowly stand up
To join the rest of the class to the next period.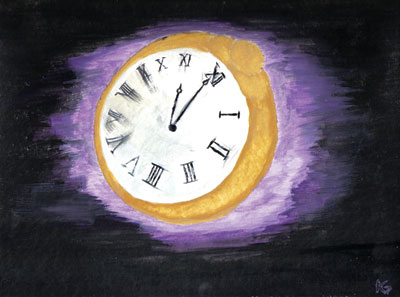 © Kyle G., Clarksville, TN