Winter
September 25, 2009
She walks out the back door
Secretly, so no one can hear here
Her bare feet sting as they touch the snow
Snowflakes fall to kiss her cheeks
Other rest on her eyelashes
She closes her eyes and breaths in..
Oh, how she wished winter was always like this
Everything seemed so delicate, so peacful and breakable
She takes another deep breath and lets out a sigh
Eyes still resting
She felt as if she could fall back and land on a cloud
Drift away, safe and sound
No one would notice she was gone...
No one cared
No one would look for her...
She fell back letting the snow catch her in its arms
hitting the ground like she imagined, a cloud...
Winter cradled her in its arms
Whispering "Its ok" in her ear
She felt its cold breath sweep across her face
She curled up in a ball and relaxed
It felt so good to let go
Not to worry, just like the voice said, Everything was ok..
Her feet and hands felt numb
She can move them
Soon the numbness spread through her body
A slight smile creeped across her,now pale face
She felt herself slip away..
It was nice to go this way..
No pain
Snow continued to dance around her
Going...
Slipping...
Falling...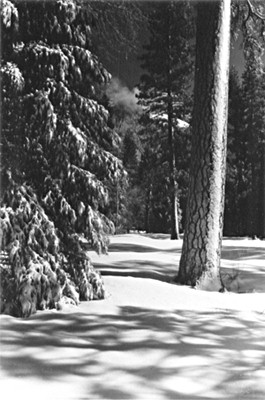 © Steve S., Marblehead, MA