My heart beats for you
September 24, 2009
Here i lay,
you across my chest in my arms.
were watching some show on the t.v.
nothing romantic, but i still can't stop thinking about you.

I can feel my heart beating inside my chest,
desperatly trying to reach yours.
and you can hear it.
you tap out the beats on my bare chest with your fingertips.

I laugh when you look up at me with that signature smile of yours.
I tell you my heart beats for you.
but what you don't hear is the thought running through my head;
that without you my heart would have stopped a long time ago.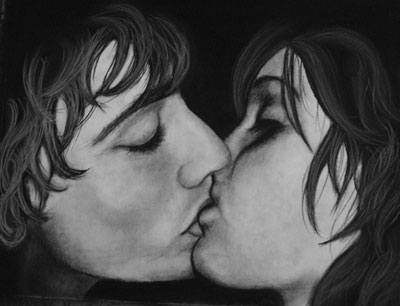 © Anna Y., St. Robert, MO