Control Booth
September 23, 2009
I can't believe you're stupid enough to think you can control everything I do.
You think you have all the power?
You're weak.
I know just what to say to make you cry.
I know exactly what rules to break to keep you constantly pissed at me.
Every time you tie me down with another pointless rule of yours,
You just make me have to rebel even more.
I got my own control box, man!
You want me to go to church?
No thanks, Access Denied.
Be a good person, like you?
I'd rather not be closed-minded and self-righteous,
Request Terminated.
You tell me to be just like you?
I'd rather
Self Destruct.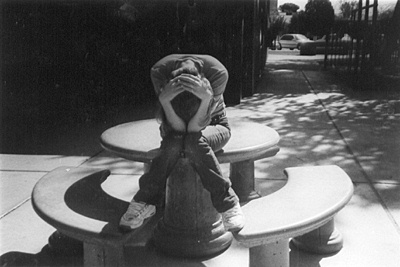 © Catherine R., Phoenix, AZ