Alan.
September 23, 2009
let me bring you aloft to my mind
i am in anguish from anaemia,
apprenensive to idolize you,
keen just around you
but yet you leave me forsaken,
there is more to this i know,
when i tell you of my distress or passion for you my beloved gallant,
you look at me with qualm eyes & i know i am disintegrating from your heart,
i inquire for this yet to just be a phantasy
i give you my love a blade do with me what you please, i decease as you break my heart and feed to your crul ways.
I beseech was your love for me fake?
i true lover would never chose to see me in this pain,
lifless from this depression,
i anticpate for a appalling end
but yet still hope and trust in you.
ABID! away from me you must go i ach from the emotional wounds you left me to show,
provoke you give me provoke i wont let go.
i mental death is all i have to show.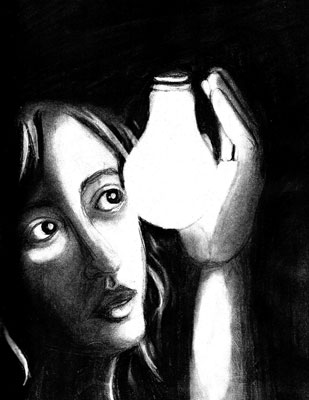 © Jessica P., Bethel Park, PA