this boy <3
September 22, 2009
i have this boy .
he is in my life
& hes the biggest part of it
his big brown eyes are the most beautiful things i have ever seen
& when the light hits them just right it takes my breath away
his bright smile is the highlight of my day.
his low voice is like a lullaby that keeps me going
his touch sends a electrical current through me body,
& when our lips meet it gives me the little butterflies in my tummy &
i see stars .
his warm embrace makes me feel at home even if im not
when im alone with him it gives me the same joy as
being a little kid playing tag at the park.
when he sends me cute little texts i cant help but smile
and turn bright red.
his laugh makes me get this feeling i have never felt & it
makes me smile from ear to ear .
when he whispers something in my ear
i get this tingly feeling down my spine
that i adore. i love this boy . & he seems to love me. although sometimes
we do fight the feelings i have for him never fade & they never will .
when i look at him i wonder how did i deserve something this wonderful i
so hope he never leaves. i love this boy . & thats all that matters .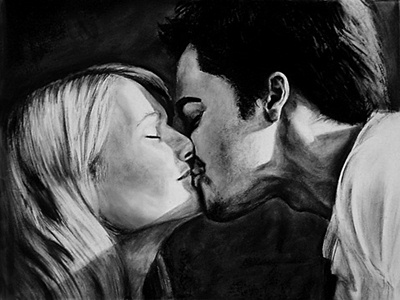 © Lauren R., Marshfield, MA