Memories
September 21, 2009
No matter where I go,
They seem to always follow.
Memories of the past, which I wish stayed behind.
It seems that they love to follow, no matter where I go.
There's no sense in hiding,
since they seem to know where to go.
I might as well face the fact tahta they're always going to follow.
Even though I try to keep them far behind, they seem to always be with me, where ever I go.
I might as well get used to the fact, that no matter where I go, they will always follow.
Or at least untill I find a way for the memories of my past to lead the way, so that for once, I will be able to follow on the path taht will lead me to a bright and happy future.
Or
I could try to forgive and forget the people who have brought the memories to my life,
even though, that it doesn't seem likely for me to do so.
But still, I could give it a try.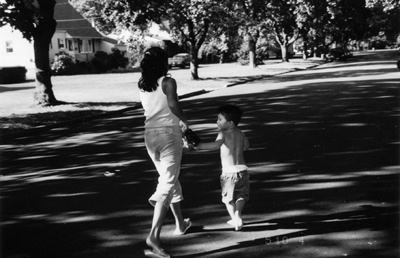 © Angelica M. Pequannock, NJ